Tiki Rock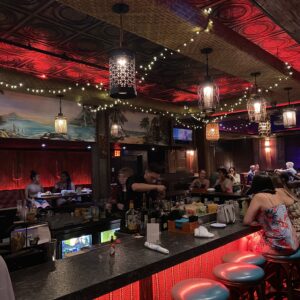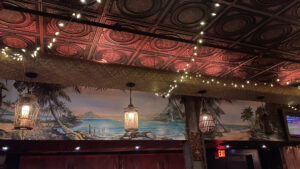 Other than Kowloon, which is actually just outside of Boston, Tiki Rock has to be the coolest tiki bar.  They have dozens of rums you can taste individually or as a flight and they have food as well.
While I did not have a lot of cocktails there, the only one worth noting is the Smoldering Volcano.  It is a huge plus if you can find a small pellet of dry ice and a get those swizzle stick specially desighed to contain the dry ice from being harmful. It makes for an amazing drink, especially if you like them strong, boozy and with whisky.
1.25 ounce Four Roses Bourbon
.5 ounce Rye
Spritz Ardbeg 10yr Scotch
1/8 ounce Amaretto
1/4 ounce Apricot Liquor
2 dashes of Angostura Bitters
1 dash mole bitters
Add all ingredients to a mixing glass, stir briskly until well chilled.  Carefully garnish with a very small piece of dry ice as a garnish in a safe place NOT touching the liquid of the drink. They make special swizzle sticks for this you can find here.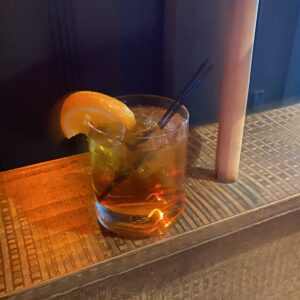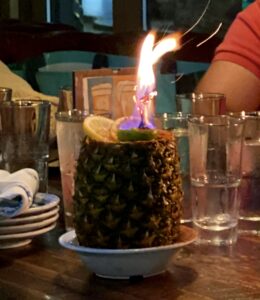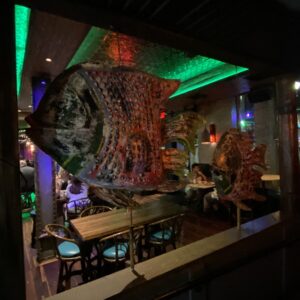 ---
---