iPhone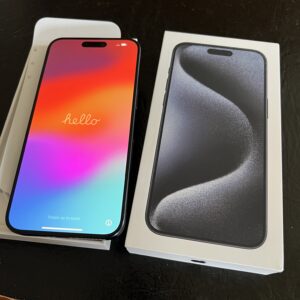 This is a complete nonsense post. Apple's iPhone is about 1 billion users and at least 24% of the smartphone market, more than any other smartphone.  65% of that is in the United States alone.
I know there will be endless arguments over which phone is better, just as over whether Coca-Cola is better than Pepsi. It's a preference, I totally get that. However, I am intrigued by some of the most famous people in the world that use the same smartphone I do. Somehow it connects us, even in some very small way, to know at least we have something in common, even if we are not nearly as rich or famous as they.  It is similar to knowing which side of the bed or whether or not your favorite celebrity is a morning or night person.  It is trivial, but I find it interesting.
What I found out that is even more interesting, is that while researching this, there is a direct number to the White House.  The phone number is +1 202–456–1111 – good luck trying to reach anyone.
Known Noteworthy iPhone Users
Mario Batali
Justin Bieber
Anthony Bourdain
Chris Christie
Justin R. Cristaldi
Lukekini Depasqua
Lady Gaga
Koop Kooper
Beyonce Knowles
Jennier Lopez
Elon Musk
Barack Obama
Brad Pitt
Michael Ruhlman
Donald J. Trump
Jay Z