Cilantro Lime Rice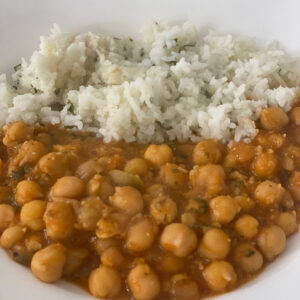 This is a great side to accompany any dish of hispanic origin.  It is easy and can also be done in a rice cooker.
INGREDIENTS
1 cup Basmati rice
1.75 cups spring water
1/2 fresh lime juice
1 lime, zested
1 teaspoon salt
1 tablespoon olive oil
1 clove garlic
1 tablespoon fresh cilantro, finely chopped
Combine rice, water, olive oil, garlic and salt all into a rice cooker. Add the zest of 1 lime, do this by using a cheese grater or zester to shave off all the green of the lime (not the white part just beneath the surface, as this is bitter). Once this is fully cooked, add the juice of 1/2 the lime (about an ounce) and the fresh cilantro, mix, and allow to sit for a few minutes.  Serve hot with more lime and/or chopped cilantro on the side.
---
© 2017-2023 (MMXXIII) JRCX.COM ALL RIGHTS RESERVED